This is a Demo System. None of below torrents are real. Please do not try to download!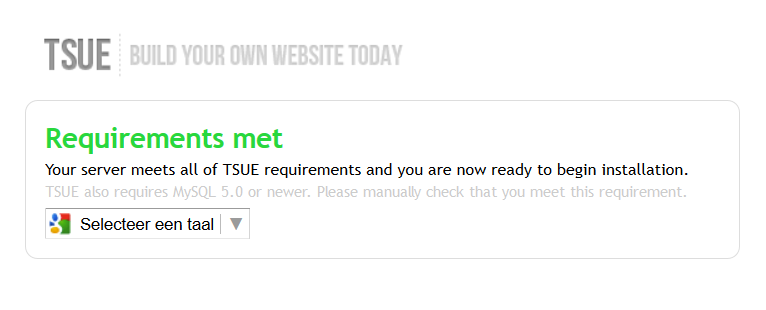 This script tests whether your server meet the requirements for
TSUE 2.x.
Please note that this script does not confirm that you meet the minimum-required MySQL version (5.0). You must check that manually. If you are unsure where to find this information, please contact your host.
USAGE
To use this script, simply upload tsueRequirements.php to your server in any web-viewable location. Then direct your browser to the URL that corresponds with
that location.
Once you have checked the results from the script, it is recommended that you remove the file.